WHY DOES THE STRUCTURAL INTEGRITY OF FLAME RESISTANT (FR) PROTECTIVE CLOTHING HANG BY A THREAD?
WHAT IS SEWING THREAD – AND WHY IS CRAQ-SPUN® BRAND TYPE II THE BEST CHOICE?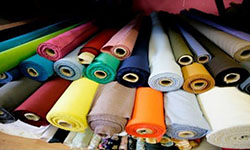 All FR protective clothing start as rolls of fabric made from various inherently flame resistant fiber blends. These include aramid fibers, modacrylic fibers, carbon fibers, viscose fibers and also FR treated cotton fabrics.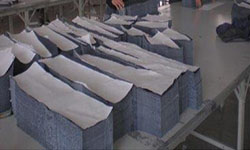 These rolls of fabric are then cut into the individual parts that are joined together to make a garment such as: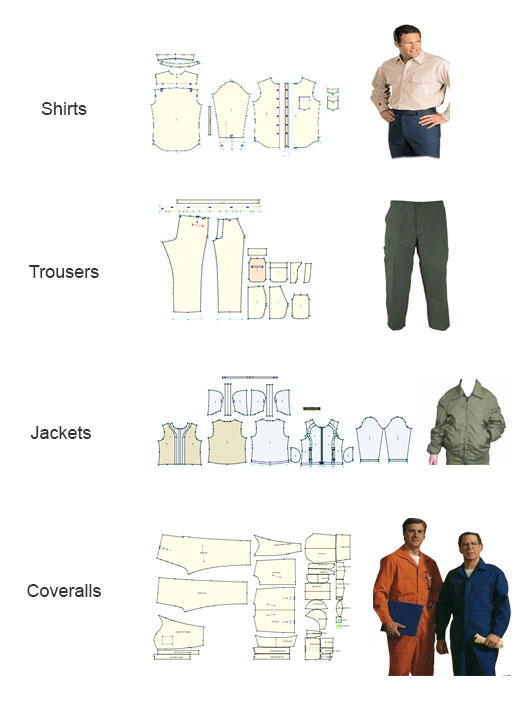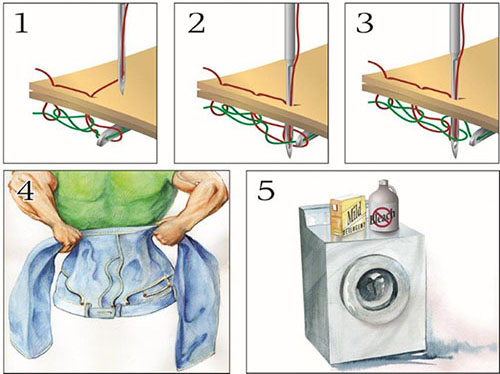 Sewing thread, is a technically engineered strand of yarn that is expected to perform these five functions:
Consistently pass through the eye of a needle moving at a speed greater than 60 miles per hour
Penetrate multiple layers of fabric
Form a loop so that when it reaches the lowest point another sewing thread can interlock with it
Deliver the maximum strength possible
Maintain performance and appearance after multiple washings
This image shows you that all inherently flame-resistant fibers start as continuous filament yarn. This form of synthetic fibers is the smoothest and is also the strongest. While these types of yarns have a number of textile applications, these yarns are not used as sewing threads to construct protective clothing. The sewing threads which perform the best in the manufacturing of garments are made from either a TYPE I or TYPE II spun yarn.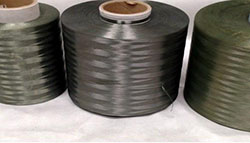 This fiber graph shows how continuous filament yarns can be changed into TYPE I spun yarns by cutting the continuous filament into 50 mm (2 inch) lengths.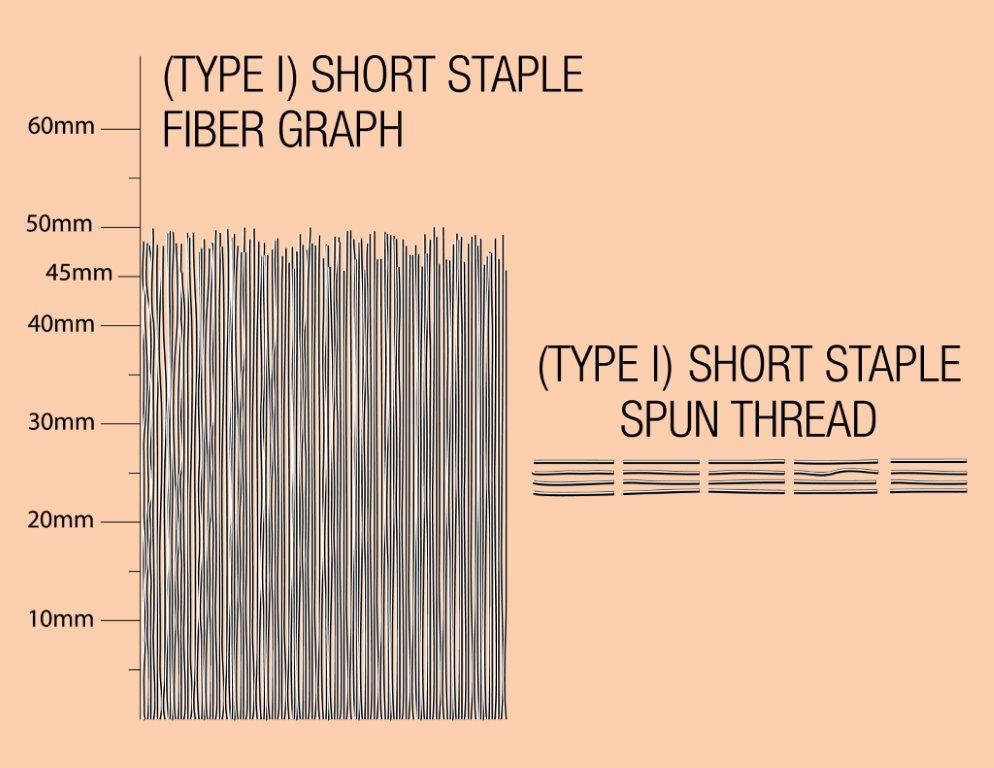 This short staple length enables an inherently FR fiber to be spun into yarn with the same technology used to make cotton yarns.
WHAT ARE CRAQ-SPUN® TYPE II SEWING THREADS?
CRAQ-SPUN® is the Atlantic Thread trademark for making Variegated Length Long Staple (VLLS) sewing threads. This fiber graph shows how continuous filament yarns are changed into TYPE II spun yarns that have variegated long staple length from 100 mm to 225 mm (4 to 9 inches) or from 125 mm to 275 mm (5 to 11 inches).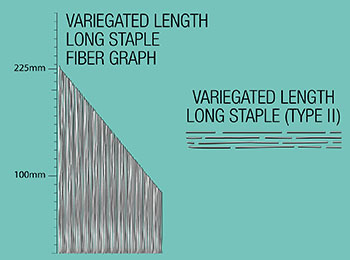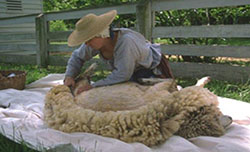 The method of spinning used for these variegated length long staples into yarns is similar to that used for modified worsted wool – a process that converts long staple length filaments that range from 4 to 9 inches (100 mm to 225 mm) in length.
This image shows how the cotton spun TYPE I and the CRAQ-SPUN® TYPE II sewing threads compare in smoothness to continuous filament after being converted.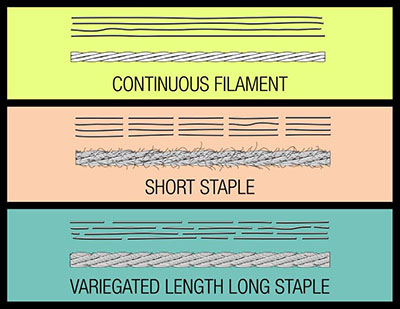 WHY ARE CRAQ-SPUN® TYPE II SEWING THREADS THE BEST OPTION?
CRAQ-SPUN® TYPE II sewing threads demonstrate break strength and smoothness that is continuous filament sewing thread and the performance of polycotton thread.
CRAQ-SPUN® TYPE II sewing threads demonstrate smoothness that is very similar to that of continuous filament sewing thread. Break strength is comparable to either spun polyester or core spun sewing threads.
What it's expected to do:
High speed sewing
Penetrate multiple layers
Top thread/Bottom thread interlock
High strength seam
Durable after multiple washings